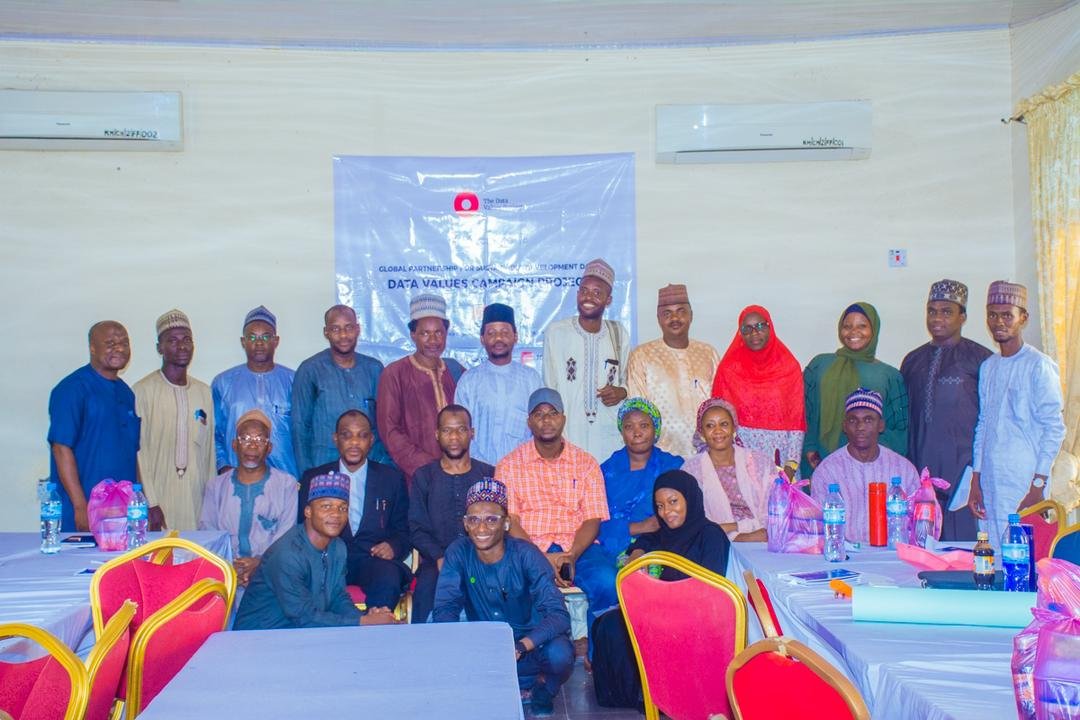 Building a Data-Driven Society: Strengthening Policy Engagement and Advocacy with Data in Katsina State
"I have never attended a capacity-building workshop that has an immediate impact on me like this one — it changes my perspective on different aspects, especially problems in my community, state, and local governments." 
This was a comment made by a traditional leader from Jibya a few moments after my first presentation on the data values campaign and the five manifestos. He was impressed and optimistic by his discovery of what data is and what it can be used for. With so much confidence, he told me that from this presentation, he has realized that most of the problems the state faces are related to a lack of open and responsive data systems, effective data use, and management. Hence, the capacity-building workshop is timely, he added.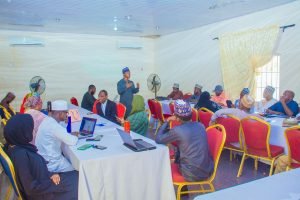 With a big smile, I told him that in an era fueled by information and technology, the power of data has emerged as a driving force behind societal progress. Nowhere is this more evident than in Katsina State, where the convergence of data and policy has the potential to transform the way governance is approached, and decisions are made. As the world increasingly recognizes the value of open and responsive data systems and data-driven approaches, it becomes imperative for Katsina State to harness the potential of this invaluable resource, leveraging it to strengthen policy engagement and advocacy for the betterment of its citizens.
Data, in its various forms, has the remarkable ability to transcend mere numbers and charts. It can illuminate the complex challenges faced by society, providing insights that pave the way for evidence-based decision-making and policy formulation. When wielded effectively, data empowers policymakers, advocacy groups, and stakeholders to address critical issues with precision, transparency, and accountability.
However, despite its immense potential, the true transformative power of data still needs to be explored in Katsina State. There exists a pressing need to bridge the gap between data availability, accessibility, and its utilization for policy engagement and advocacy. That inspired the implementation of this project in Katsina State. 
Two key aspects are crucial to strengthening policy engagement and advocacy with data. Firstly, investing in open and responsive data systems enables people to benefit from data and promotes transparency, collaboration, and engagement among civil society organizations (CSOs), governments, and citizens. Secondly, investing in people to shape how they are represented in data ensures that data is collected and managed in a way that respects privacy, engages communities, and addresses their needs. This people-centric approach leads to more accurate and representative data, fostering trust and enabling targeted interventions.
As a Data Values Advocate with the Global Partnership for Sustainable Development Data, I led the successful implementation of this inclusive capacity-building workshop on data values in Katsina State, Nigeria. The capacity building workshop, themed "Building a Data-Driven Society: Strengthening Policy Engagement and Advocacy with Data in Katsina State," focused on delivering the data values manifestos and strengthening stakeholders' capacities to leverage data effectively to create a fairer future for all. 
The workshop saw over 30 participants in attendance, including representatives from the state Bureau of Statistics, the state Budget and Planning Ministry, people living with disabilities, youth groups, community and traditional leaders, and leaders of civil society organizations in the state. It was an intensive one-day capacity-building workshop that equipped the participants with knowledge on data values, evidence-based advocacy, and how they can effectively engage policymakers in the state to achieve the data values manifestos the workshop focused on.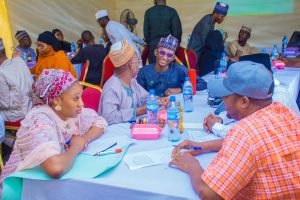 The one-day capacity-building workshop was interactive and hands-on, featuring different sessions where all participants were effectively engaged, contributed ideas, and made presentations. One of the key outcomes of the capacity-building workshop was the development of a strategy document, co-created by all the participants, which will serve as an advocacy tool to further engage policymakers in the state to ensure increased investment in open and responsive data systems and people to shape how they are represented in data. The document contains some key asks and recommendations for the challenges outlined by the stakeholders to policymakers on how they can create a fairer data future for all. It also includes the stakeholders' commitment to foster partnerships and work towards a common goal.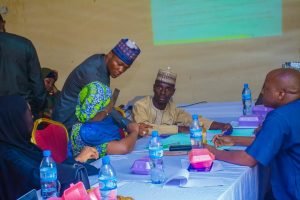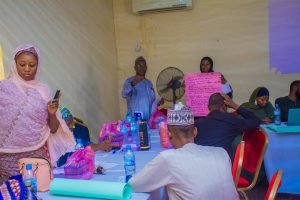 While this is an essential first step, the journey toward building a data-driven society in Katsina State holds immense promise for advancing governance, policy engagement, and advocacy. The integration of data into the decision-making process has the potential to revolutionize how challenges are identified, solutions are devised, and progress is measured.
By embracing a data-driven approach through investment in open and responsive data systems and in people to shape how they are represented in data, Katsina State can empower its policymakers and stakeholders to make informed decisions that have a lasting positive impact on the lives of its citizens. Data-driven policy engagement and advocacy enable transparency, accountability, and inclusivity, ensuring that the voices of all segments of society are heard and considered. It facilitates evidence-based strategies, enabling targeted interventions and resource allocation, ultimately leading to more effective governance and improved socio-economic outcomes.
However, building open and responsive data systems and a data-driven society comes with challenges. Data quality, accessibility, privacy, timeliness, representation, and digital infrastructure must be addressed to create an environment that fosters data-driven decision-making. Additionally, capacity-building and awareness programs should be implemented to equip policymakers, civil society organizations, and the general public with the skills and knowledge necessary to leverage data effectively.
Realizing a data-driven society in Katsina State requires collaboration and partnerships among government agencies, research institutions, technology providers, and civil society organizations. By establishing robust data governance frameworks, promoting data literacy, and investing in; data infrastructure, open and responsive data systems, and in people to shape how they are represented in data, Katsina State can position itself at the forefront of data-driven innovation, harnessing the transformative power of information to shape its future.
Just like Kastina, many other states in Nigeria need this kind of program and we are committed to delivering across the country with more support and partnerships.